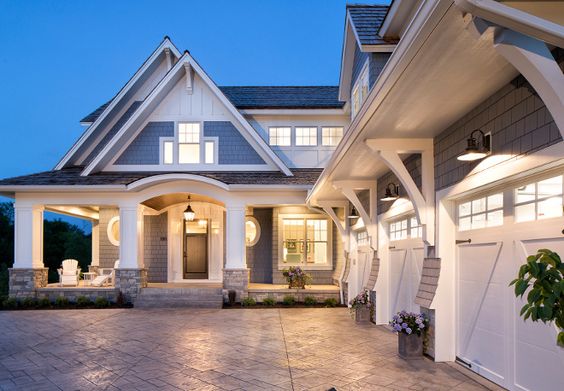 The classic Hamptons home is all about grandeur, luxury with a sense of relaxed sophistication.  The style cleverly combines coastal vibe with Manhattan chic using clean lines to achieve a modern yet classic feel. Think panelling, lofty ceilings, shaker style cabinetry, porthole windows, millwork and lots of white.

When it comes to this style of home it is all about achieving just the right amount or architectural detail. Colour schemes and furniture style can then be added to reflect individual personality and practicality, however, nothing suits the classic Hamptons home as much as the timeless Adirondack Chair.

The Adirondack Chair simply personifies luxury and comfort and adds the finishing touch to the classic Hamptons Home.  You can never go wrong with the clean, modern lines of the Adirondack chair which dates back to 1903.  

Please take a moment to enjoy the images below.  This home is absolutely stunning and is a great example of the architectural detail that emulates the classic Hamptons home.