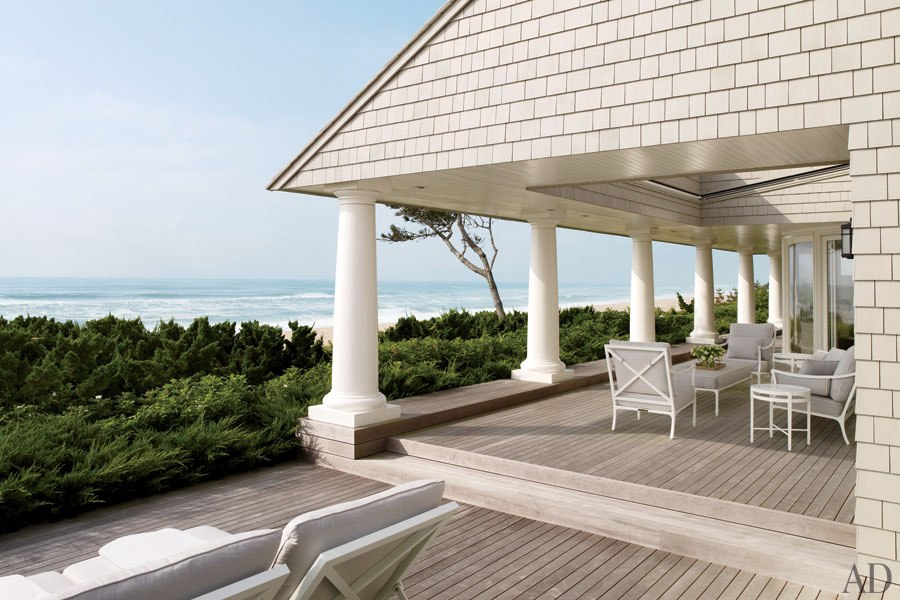 The Hamptons vibe continues to offer a sense of relaxed sophistication, however, there is now a new sense of simplicity that is more aligned with current lifestyle trends. 
Many well-regarded interior decorators are seeing people favour a more modern approach which includes less clutter and an aversion to over-decorating.  There is also a move towards low maintenance and practical furnishings that looks luxurious whilst durable enough to withstand families and environmental elements.  Clients simply want to enjoy having beautiful decor that doesn't need to be constantly protected.
According to an article by Kelly Vesly from Dujor.com , "The recent triumph of functionality infused design appeal has been made possible by attractive indoor/outdoor fabrics like Sunbrella, which can now be made to replicate silk, sheers and velvet".
"I'm using it in every way imaginable so people can actually take their furniture outside. It's freeing," says John Bjørnen of the Sag Harbor-based firm. "People don't want their dog or their kid to ruin things, and they've sort of resigned themselves to [choosing] something banal. They get very excited when I can tell them they can have the look they want."
Many designers think that this new direction in Hamptons-inspired styling makes a lot of good sense and they are quick to point out that a simplified interior design does not mean giving up luxuries.  It's all about creating spaces to house luxury that is more purposeful and looks less fussy.
At Meadow Lane, our outdoor furniture range and custom made Sunbrella cushions are perfectly aligned with those who are looking to add a little effortless luxury to their busy lives.  Be sure to browse our online store so you too can emulate the current decorating trends of The Hamptons. 
I believe these images demonstrate the infusion of luxury, comfort and functionality.