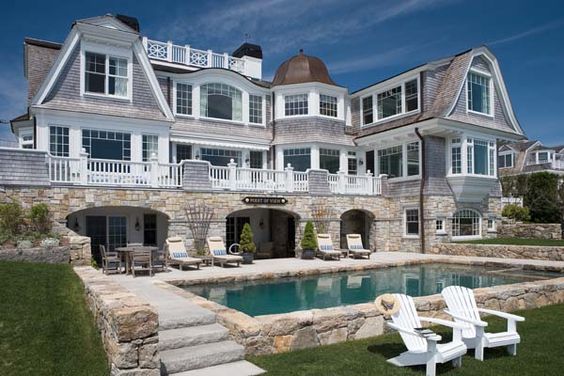 Adirondack chairs are classic, comfortable and stylish with a rich American history.  A popular addition to many northern American backyards these chairs offer beauty and functionality.  When furniture becomes iconic, you know there's something truly special and unique about it.

The modern Adirondack chair has undergone some modifications while staying true to the original design.  One of the biggest design improvements today is the use of materials such as polyethylene and stainless steel. This type of lumber is made using recycled plastic delivering a wood-like finish that is entirely maintenance free. Best of all, each chair comes with an amazing 20-year warranty.  Let Meadow Lane help you create your own little slice of the Hamptons and visit our online store.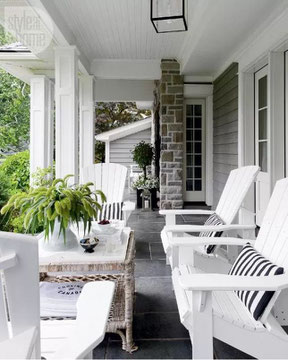 Stunning and practical seating adds timeless curb appeal.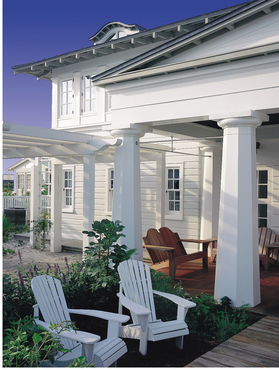 These chairs looks so inviting nestled within the greenery of this beautiful garden.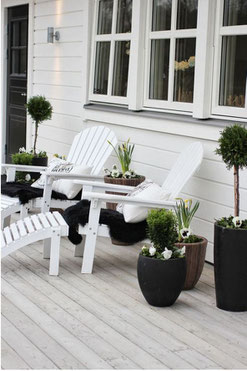 Sit back and enjoy the sun all year round in the comfort and style of the Adirondack Chair.