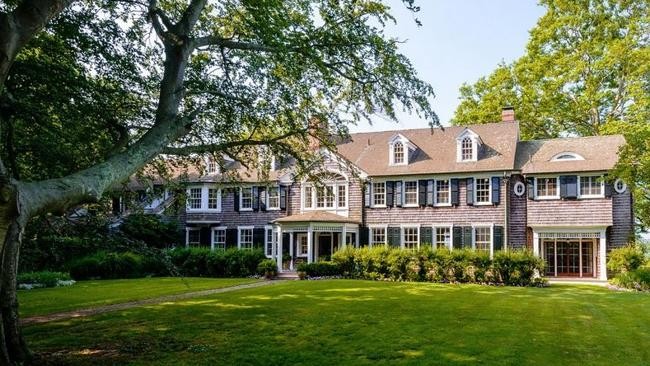 This property boasts six bedrooms, a four bedroom guesthouse, pool, tennis court, library and private beach.  This Mansion was  originally built in the 1930's and sits upon 11- acres of the beautiful Hamptons.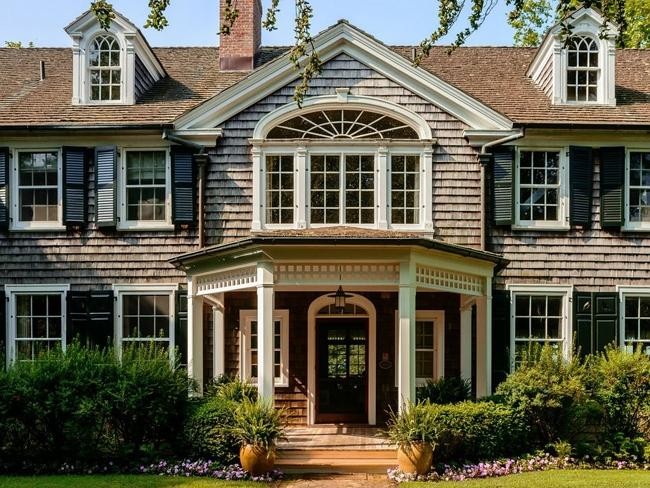 Rustic shingles providing protection from harsh coastal weather along with American colonial design emulate the classic 'Hamptons Style'.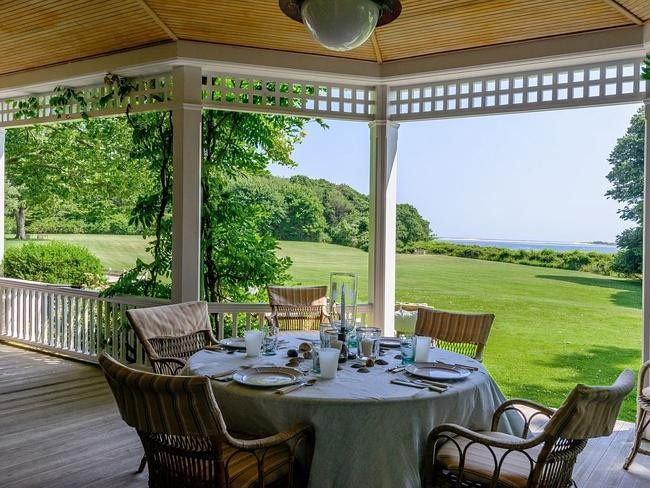 A glorious view to enjoy brunch with friends.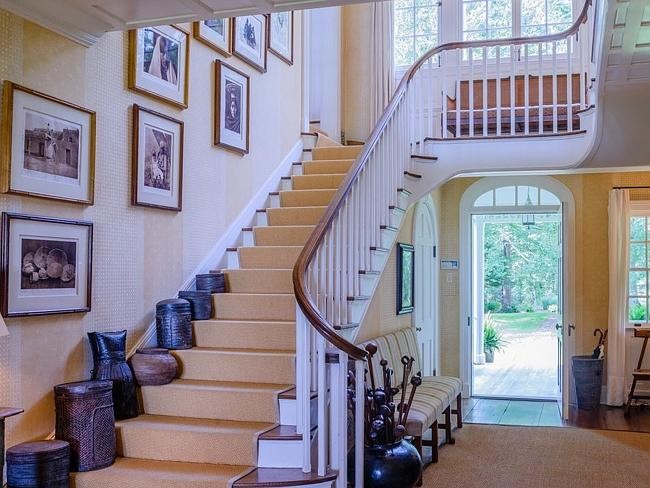 A beautiful warm and welcoming staircase.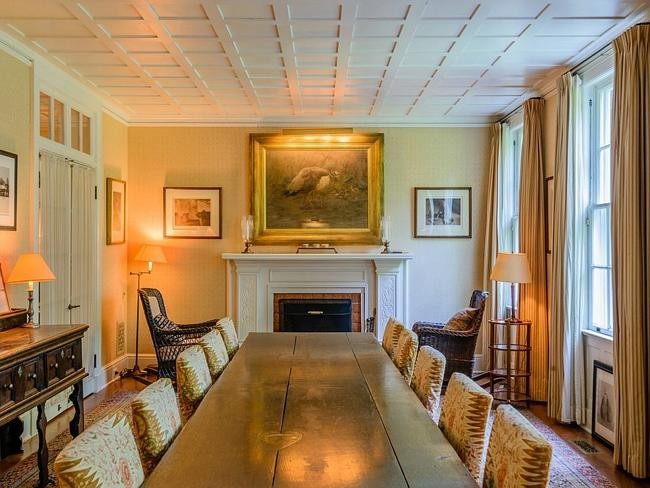 Beautiful handcrafted trayed ceilings are just one of the many beautiful features of this home.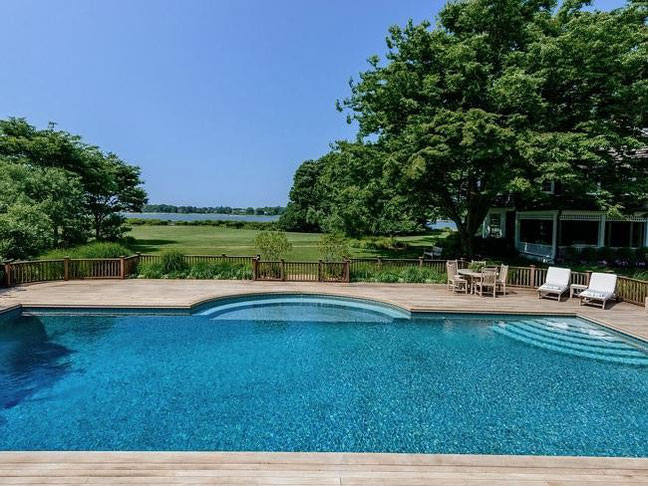 A great spot for Meadow Lane's entire Seashell collection - Adirondack chair with footrest and side table.